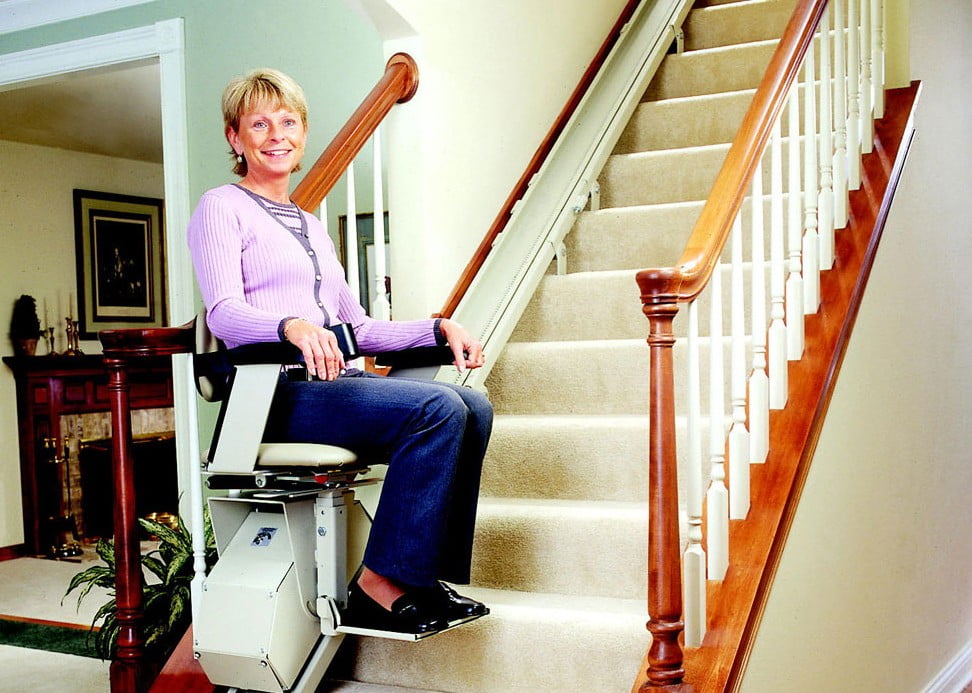 Stairlifts – helping to ease the burden of home mobility.
Home stairlifts are a simple and safe alternative to stairs. When climbing the stairs becomes difficult, there's no need to go through the hassle and expense of leaving the home you love for the sake of mobility. It allows you to maintain your independence without making any dramatic changes to your life or structural changes to your home.
The Benefits of Stairway Lifts
FREEDOM With a Straight Rail Stairlift, or Stairglide you can go up and down stairs effortlessly, anytime you want.
COMFORT Your ride is smooth and controlled. Your installer can even set the speed of the unit to suit your personal comfort level for your stair lift chair.
PERFORMANCE All home stair lifts are designed and manufactured to accommodate rider weights up to 350 lbs.
QUALITY Designed, manufactured and assembled under ISO 9001 standards.